In reply to:

---

Aaahhhh. The two ends and topics of this thread have been neatly tied.

---
Yeah. So now that we have all that sorted out, I think this thread needs to go into a completely new direction.

...so yeah, I was in Fremantle today and I passed by a souvenir store, and I saw a rack of kangaroo and koala dolls. They were so limp and downcast, it looked like they had been hanged, like they were being executed in a concentration camp or something: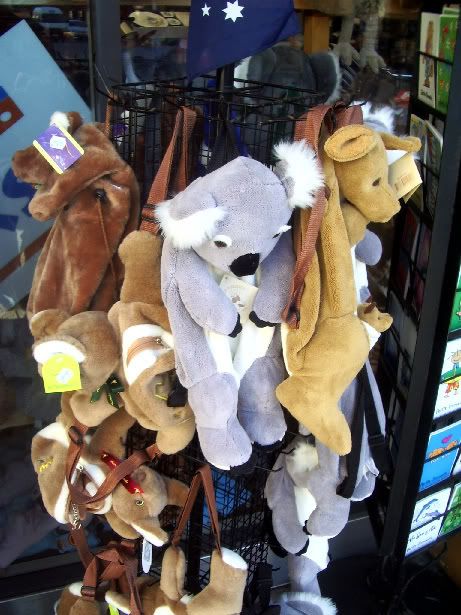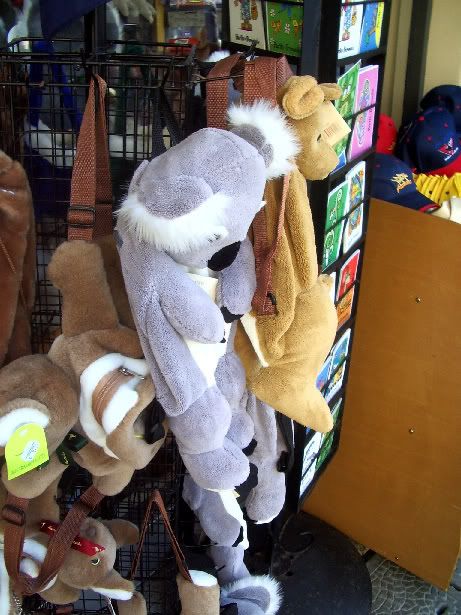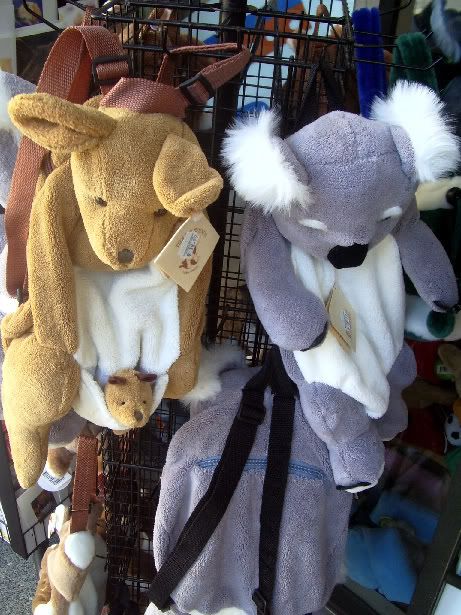 How depressing is that?