News from The Sun

David Bowie's really changed
13 Oct 2008

HERE'S proof rock stars are just normal people.

Legend DAVID BOWIE looks less Ziggy Stardust, more bloke next door while out shopping in the SoHo district of New York.

Dressed in this boring get-up the Changes singer could walk past hundreds of people unrecognised.

But he's still a Starman to me.




And these courtesy of Lunamagic at BWW: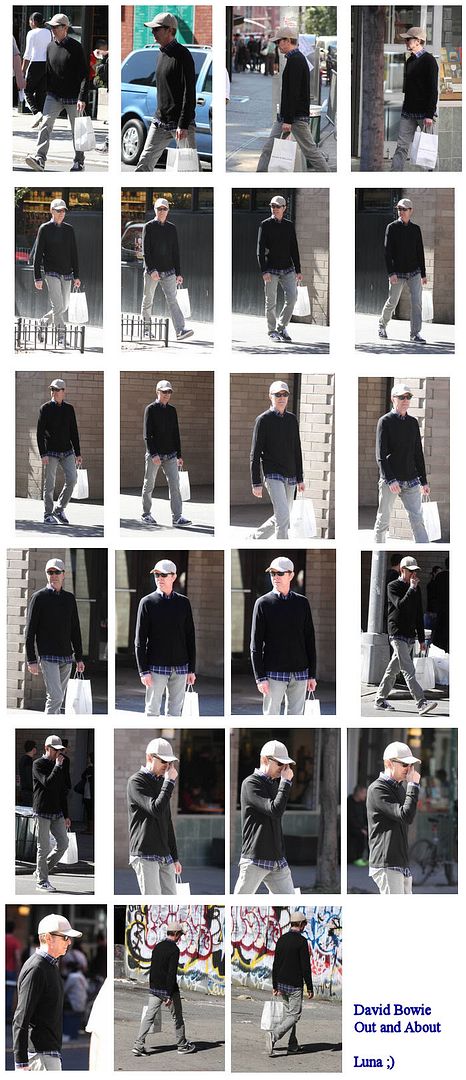 Bowie Downunder